THE LISBON CITY GUIDE
Hey Loves, today I am happy to finally show you the full Lisbon City Guide with all recommendations about sightseeing, activities and food. If you haven't seen the last guide with all my Lisbon outfits & shopping tips – make sure to check it out here. So let's start with all important sightseeing stuff and further below you will find my favorite places for breakfast, coffee and dinner.
SIGHTSEEING IN LISBON
PRACA DO COMERCIO
Our first day started with a  walk through Bairro Alto and finally taking a short break here – at Praca do Commercio. It is a huge square with a nice view both ways – to the Teijo river and the hustle & bustle of the city.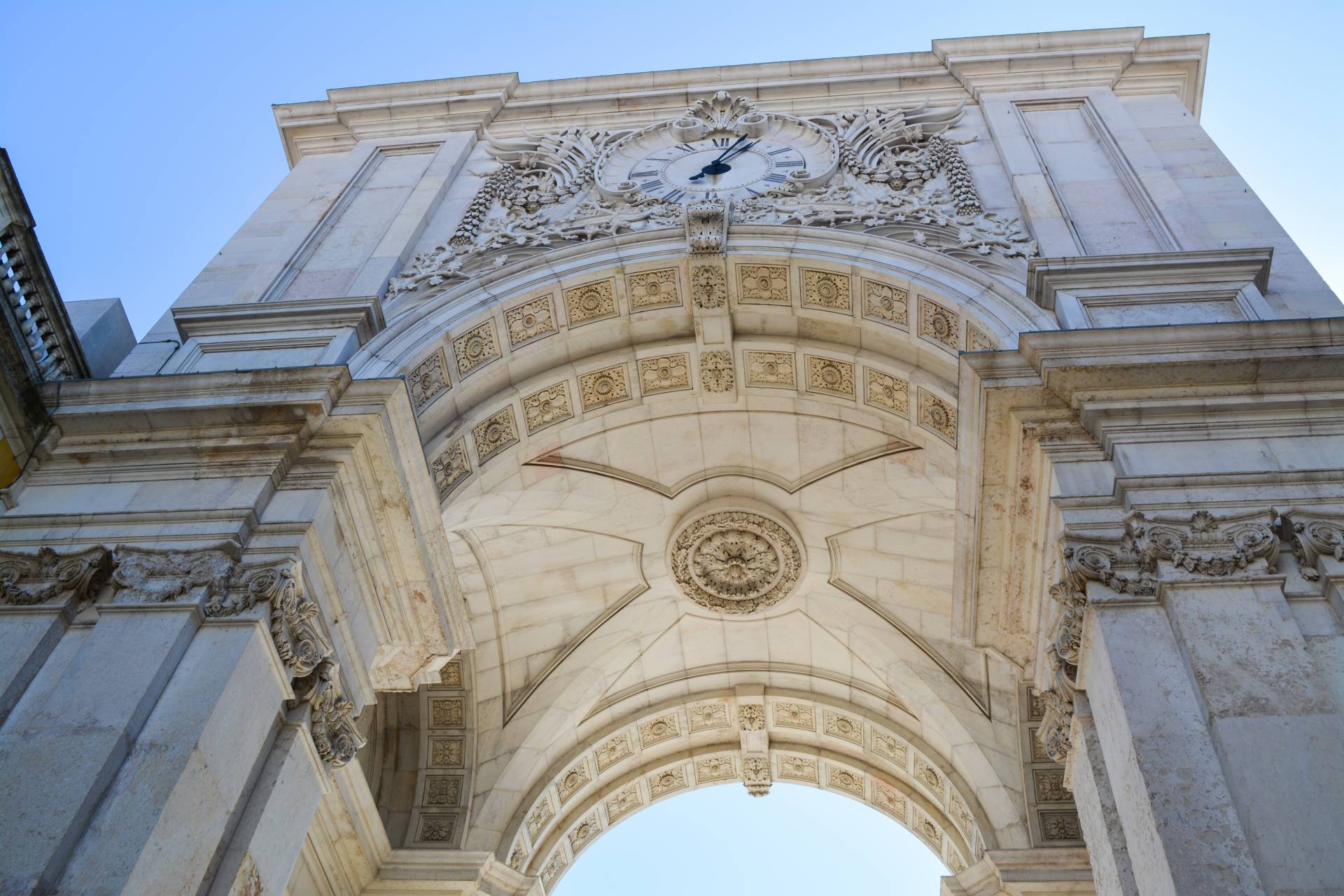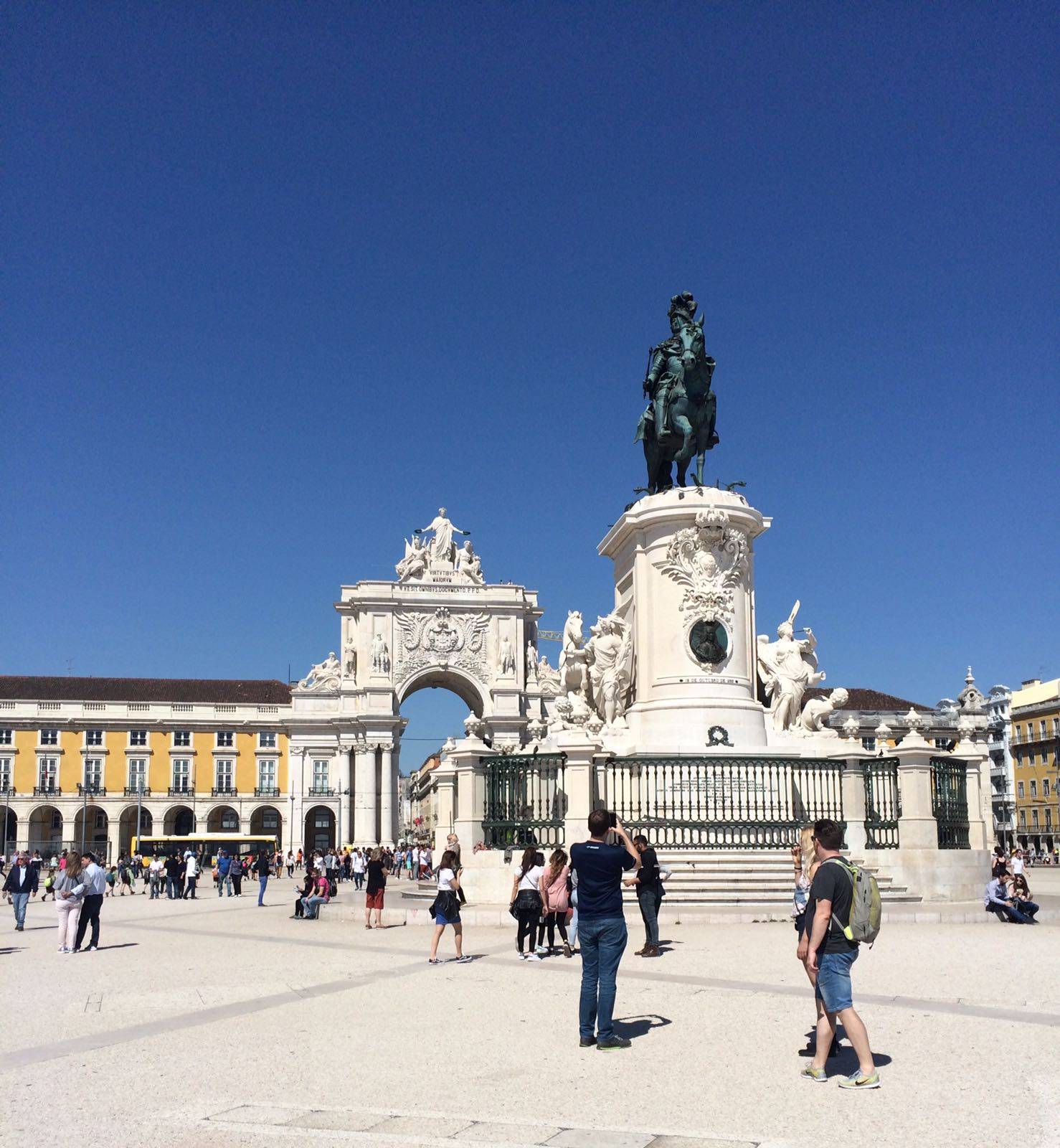 TRAM 28 & BAIRRO ALTO
The best way to get an overview of Lisbon is for sure the historical tram 28 which  is already included in your daily ticket. You can start in the middle of Lisbon and go to the eastern as well as the western part. Just take a seat and see, where it will take you. 😉 If you start from Bairro Alto, you will see lots of beautiful houses with pastel colored facades or tiles. This part of Lisbon offers lots of cute corners and places so make sure to stroll around by foot as well. The last picture also shows the famous historical elevators, from which you will find several ones allover Lisbon.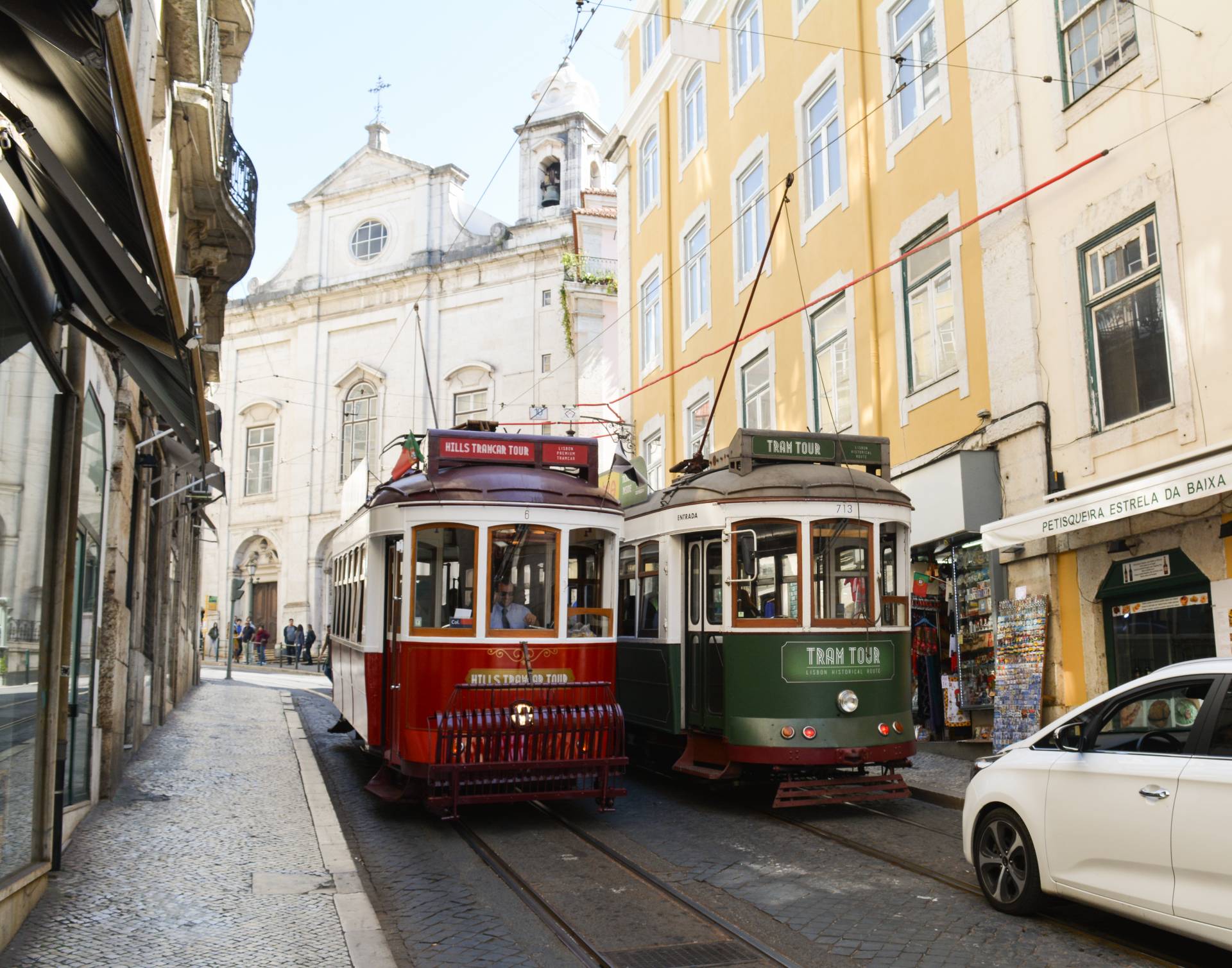 CONVENTO DO CARMO
Actually this one has been one of my favorites. The old church (or what was left of it) is one of the few sightseeing spots where you need to pay entrance fee. But it is definitely worth it. Plus, you have quite a nice view of the city from the little gate next to it. And you will see that in Lisbon, it is always about the views. 😉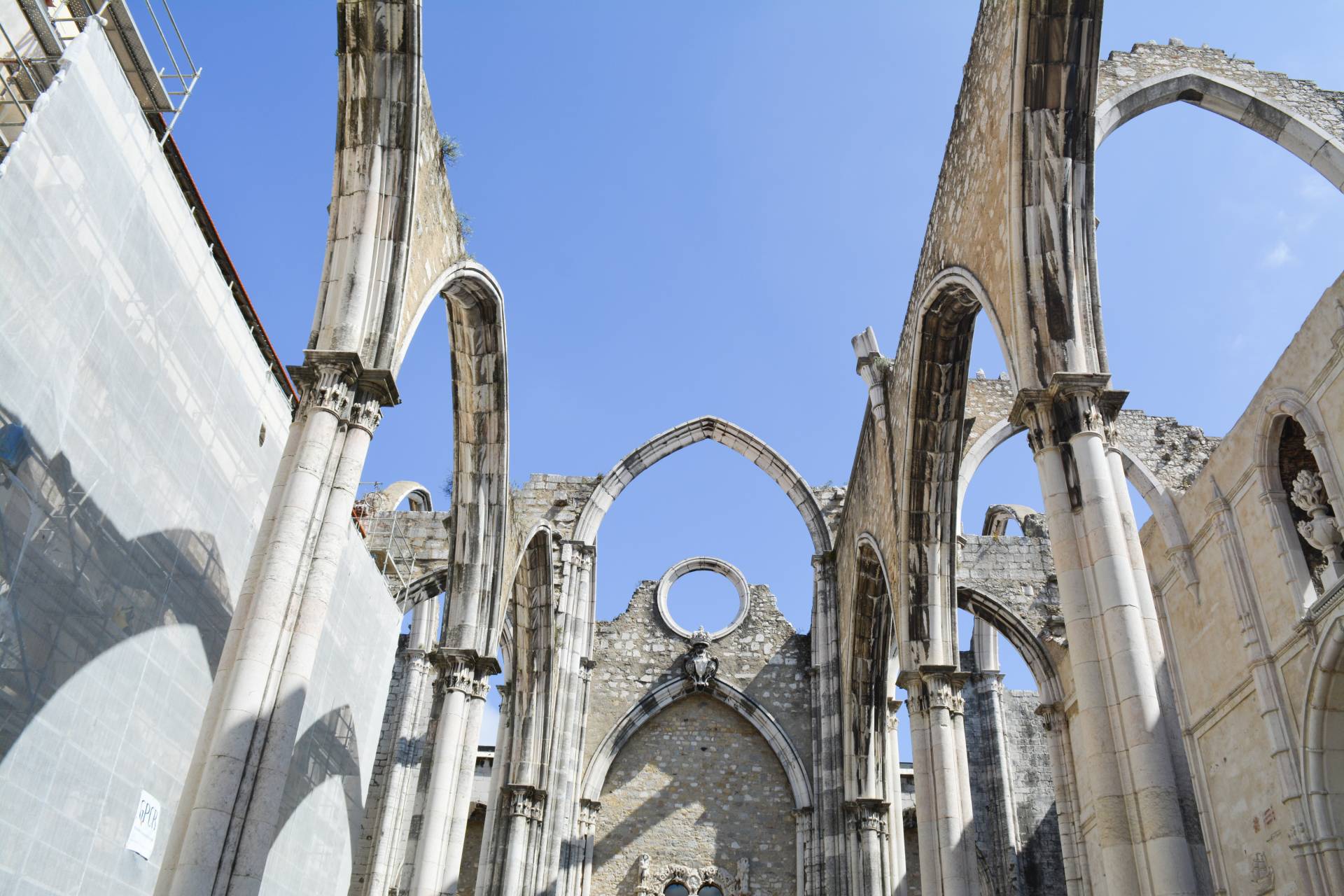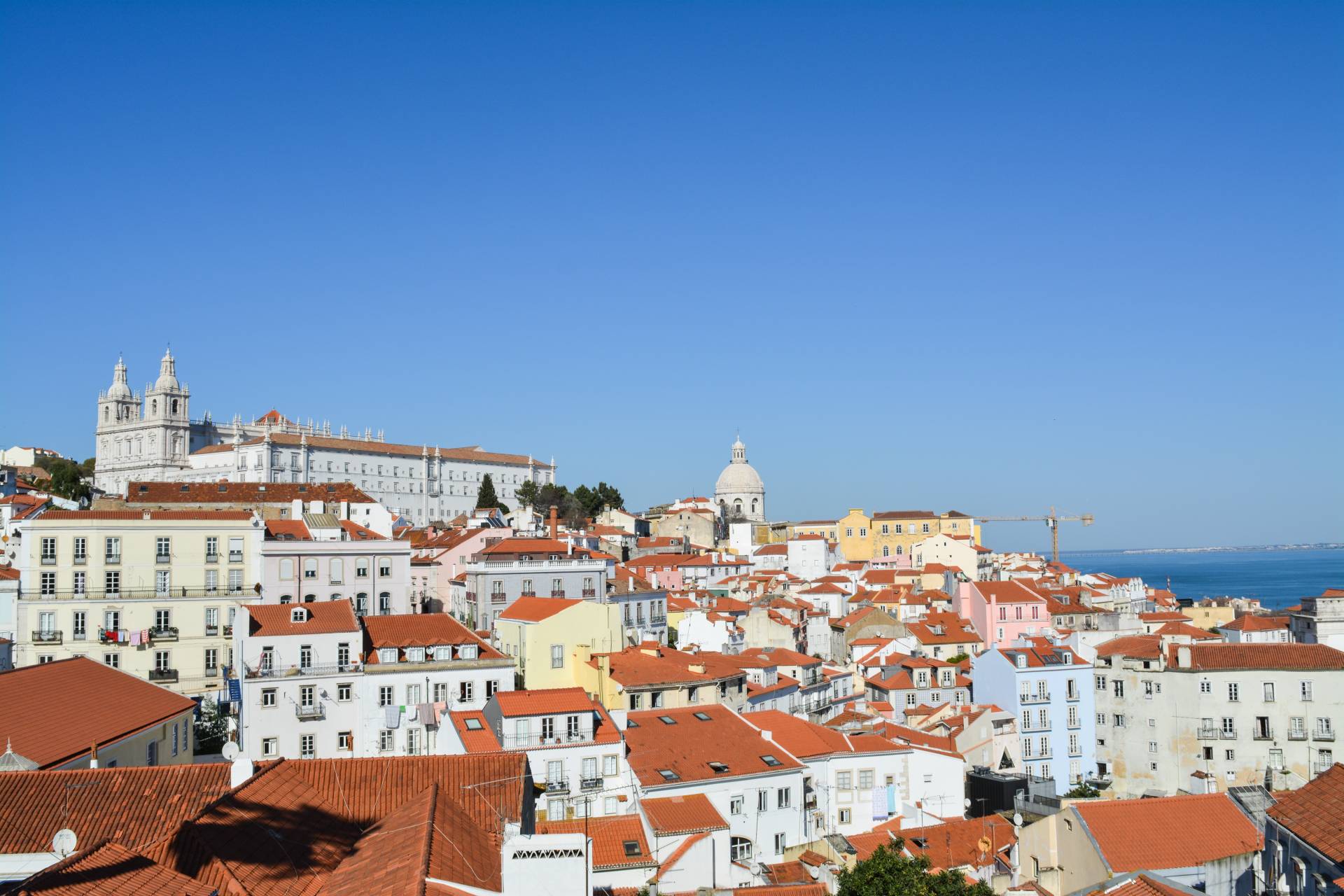 CASTELO DE SAO GEORGE
Hiking up the hills of Bairro Alto, you will finally reach the Castelo de Sao George. And again – it is all about views. Apart from the impressive castle itself, you also get an 360-degree-viewpoint of whole Lisbon and its area. The entrance fee is quite high, so make sure that you will have enough time to rest andcloud-free skies to enjoy. 🙂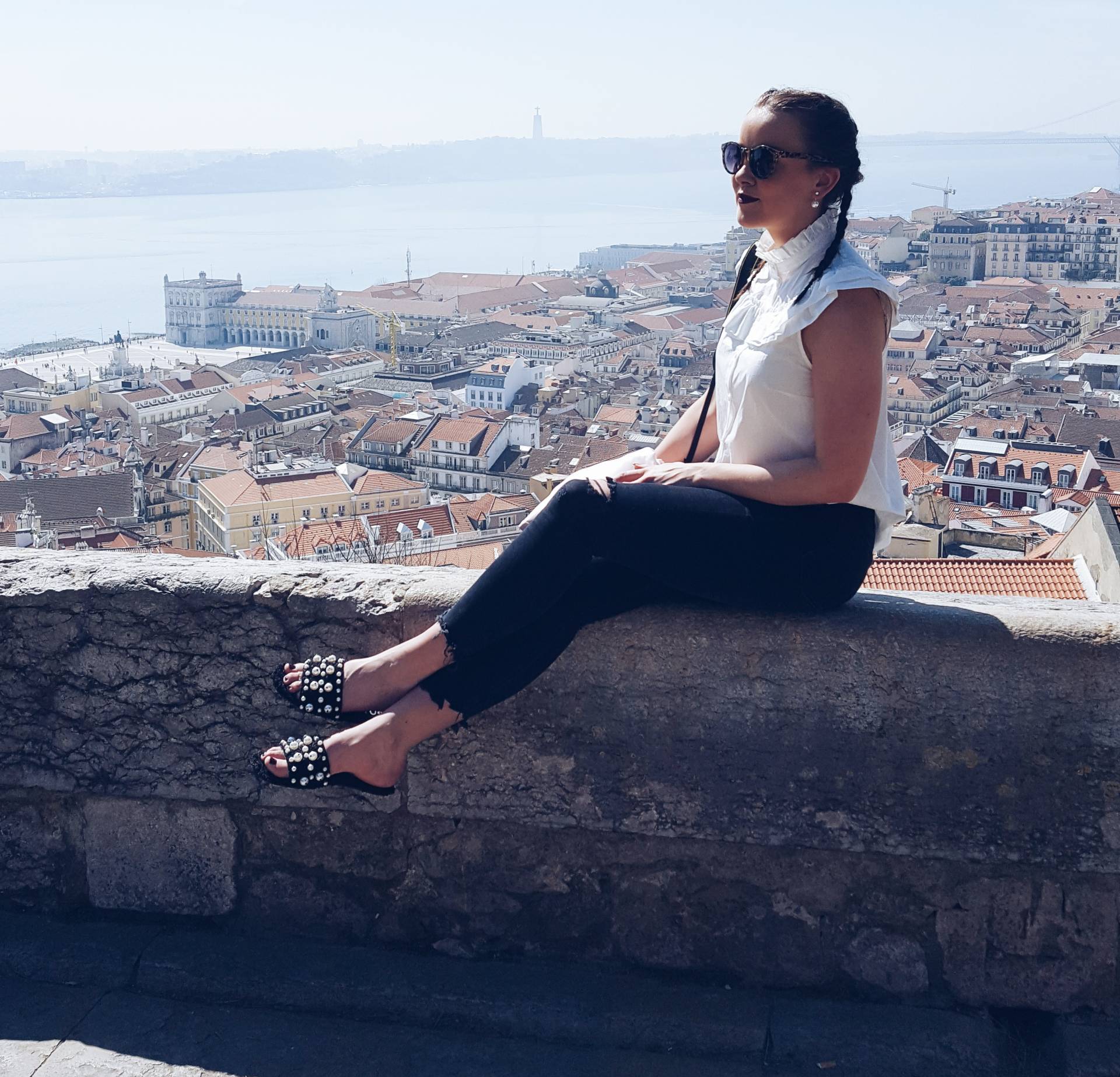 BELÉM & Mosteiro dos Jeronimos
Even if you read only one thing about Lisbon, it probably was about Belém or the famous Pasteis de Nata (which are also called Pasteis de Belém). This historical monastery is one of Lisbons most famous sightseeing spots. Unfortunately, we made the mistake to come here on a Monday, when it is closed. (Another reason to come back to Lisbon very soon 😀 ). But nevertheless, the neighborhood around here is really nice and neat and the monastery itself is more than impressive. And lastly, the 'Monument to the discoveries' (including Vasco da Gama) is only two minutes walk away.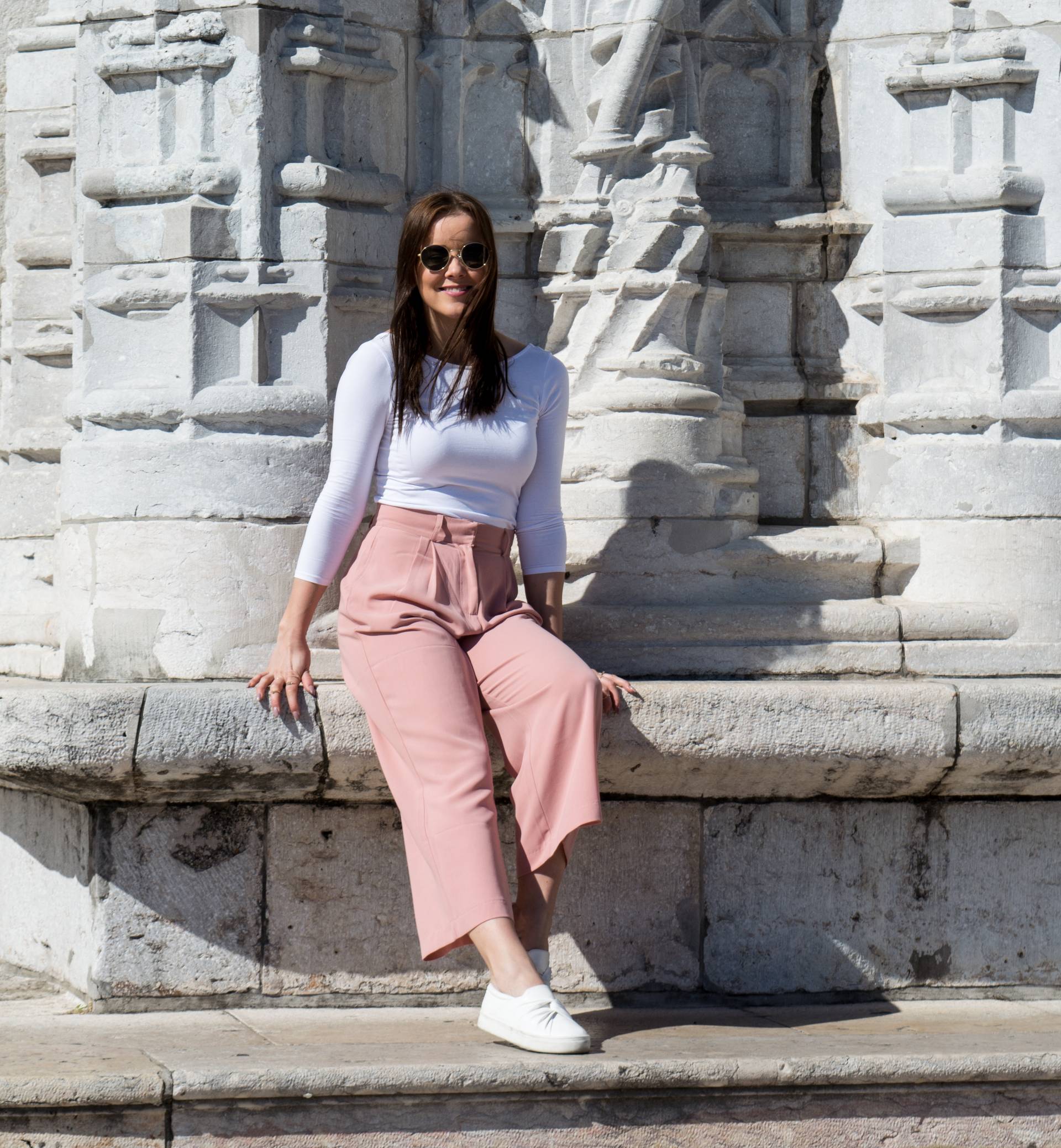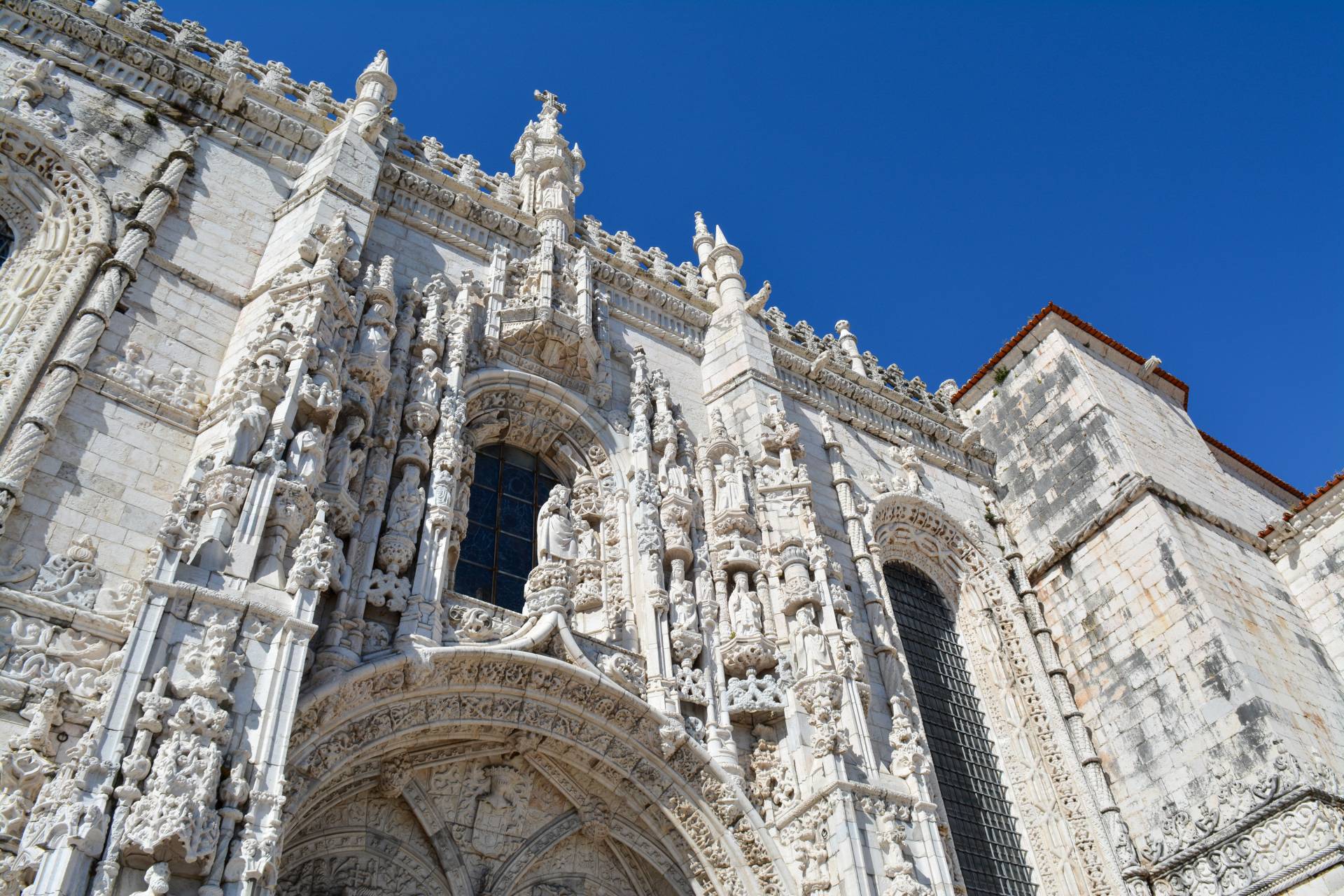 CASA DE ALANDRO
This one is a bit hidden but we eventually found it when walking down the Avenidas de Liberdade. As I love the morrocan style and riads, of course I wanted to come here. And when we arrived on a sunday afternoon, lots of portugues grandma's and grandpa's where having tea & dance party which was the cutest scenery ever!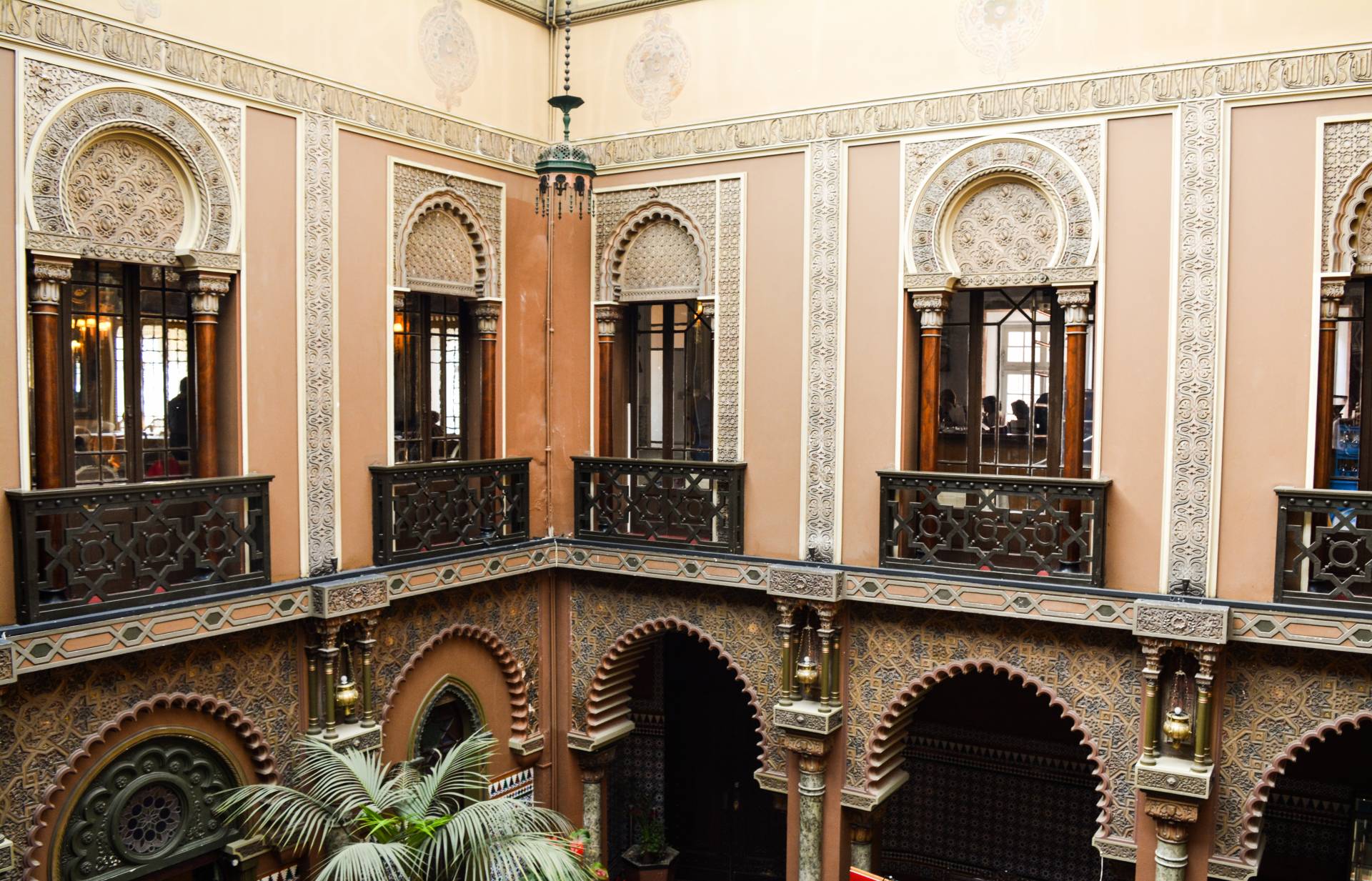 VIEWPOINTS & CRISTO DO REI
As I told you before: Lisbon it all about views! Ask any local and they will probably tell you that their favorite place in Lisbon is the  'Miradouro de …. '. 'Miradouro' usually describes a viewpoint and – OMG – Lisbon has hundreds of them! One of the most famous ones is the one at 'Cristo do Rei' on the other side of the the Teijo river. And if you're already here – don't forget to check my tip for dinner further below. 😉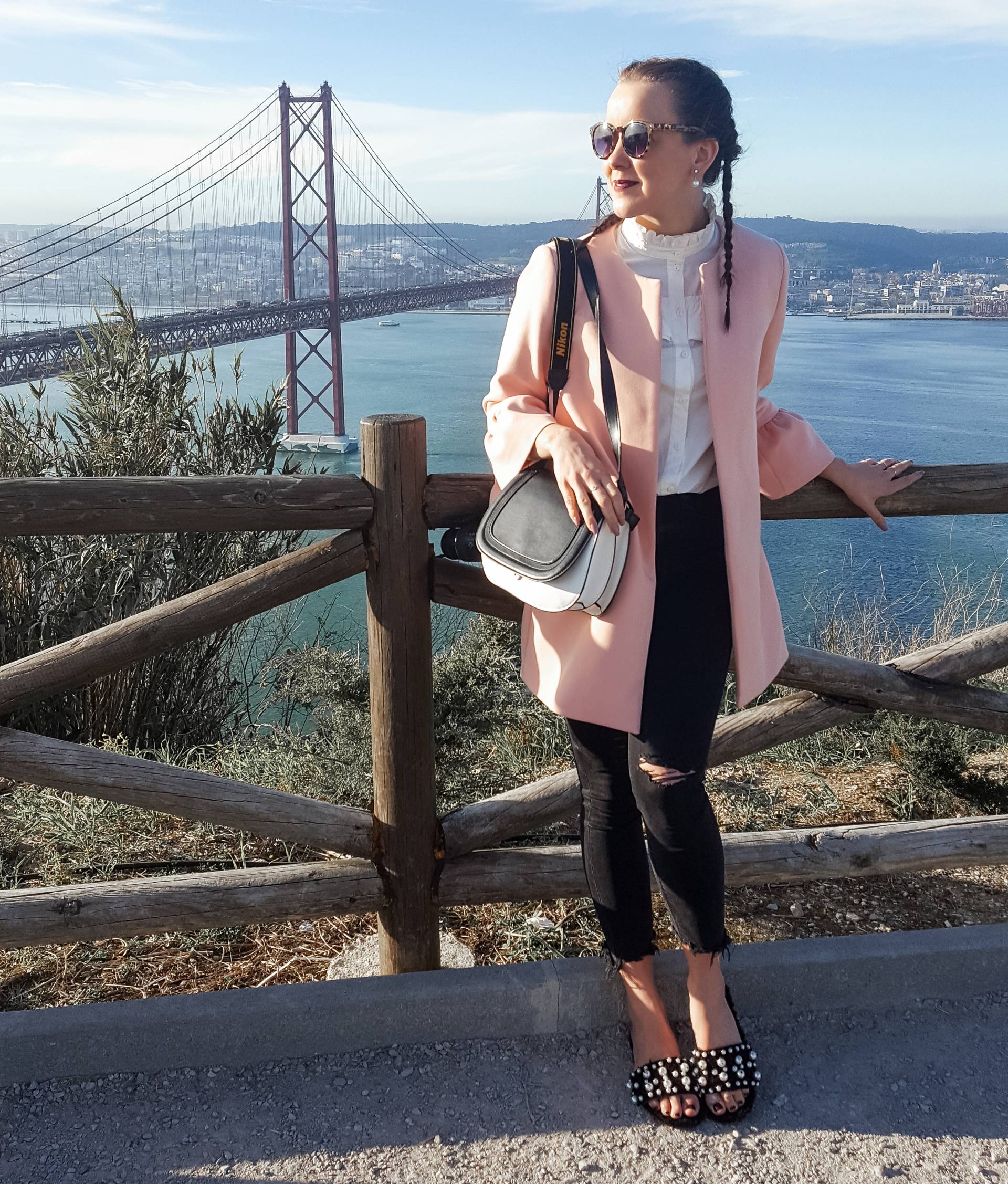 LX FACTORY
If you visited Belém and want to go back to the center of Lisbon, I suggest you to take the tram or – even more fun – a TukTuk to stop by at LX Factory. This creative space bundles interesting shops, cafés and restaurants at an old industrial site. You will find lots of 'hipster-like'  spots here with beautiful photo scenes and inspirations. And you definitely need to check out the coolest book store ever: 'Ler Devagar'. Just have a look at the pictures below: books being piled up to the ceiling and arty installations everywhere.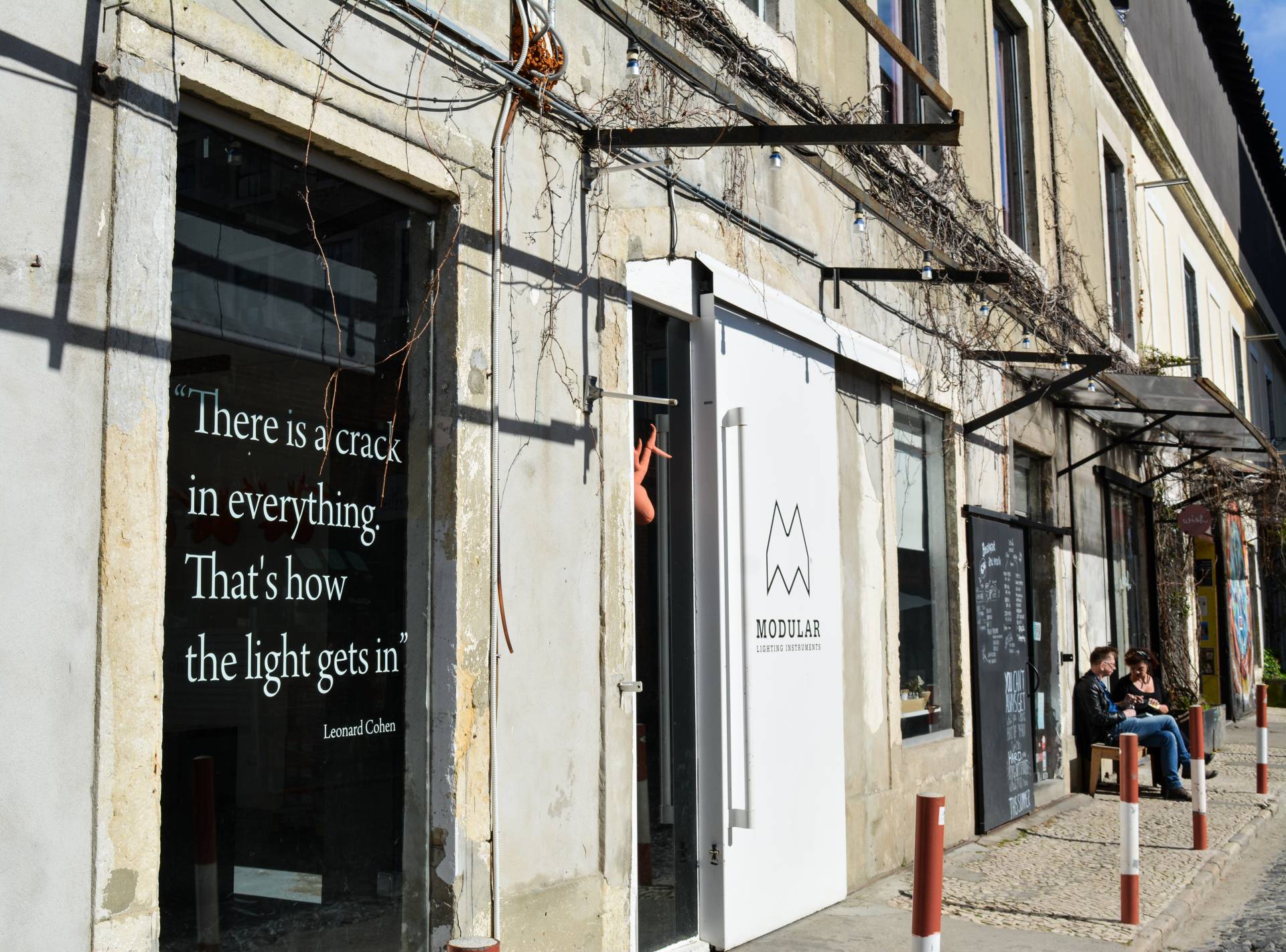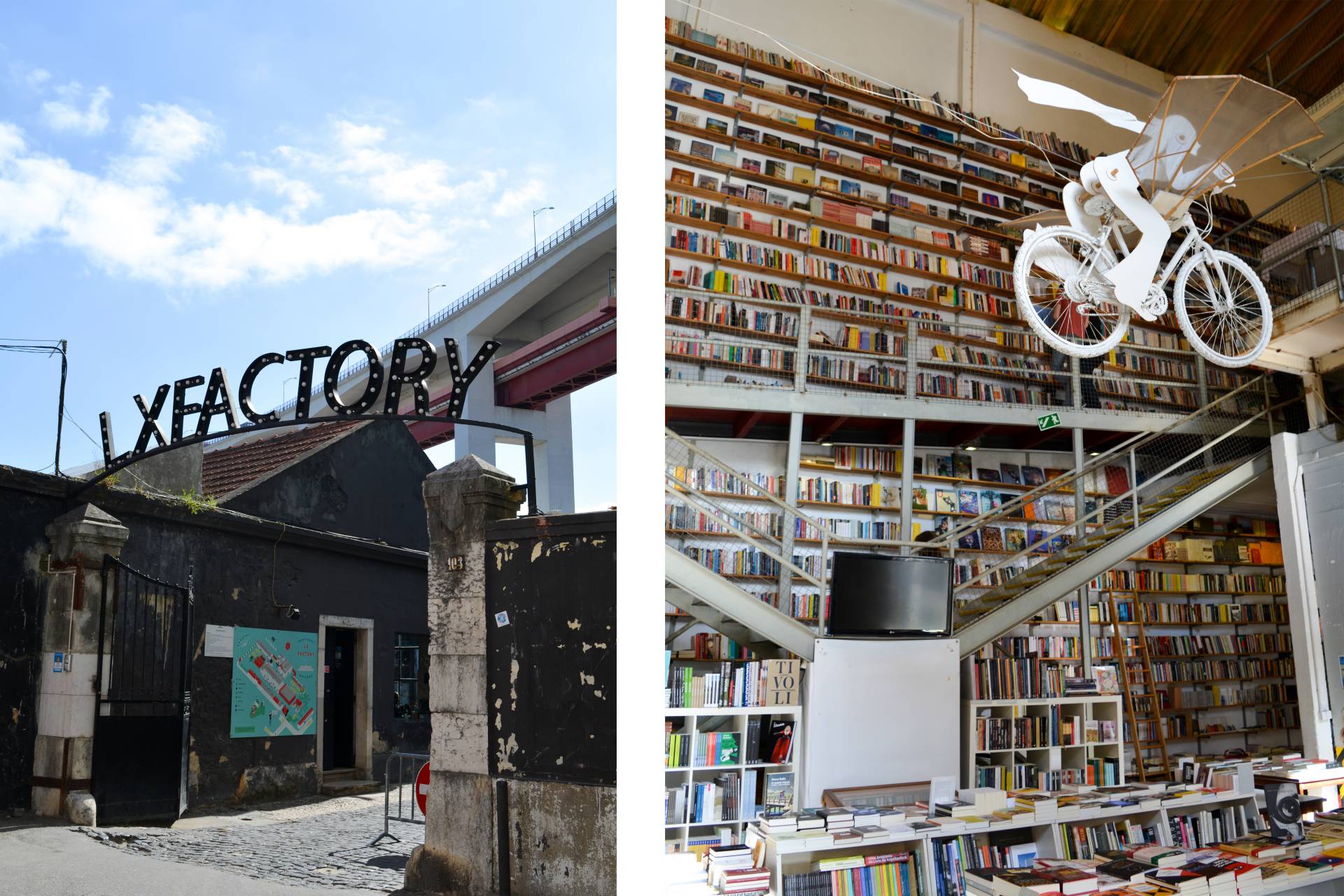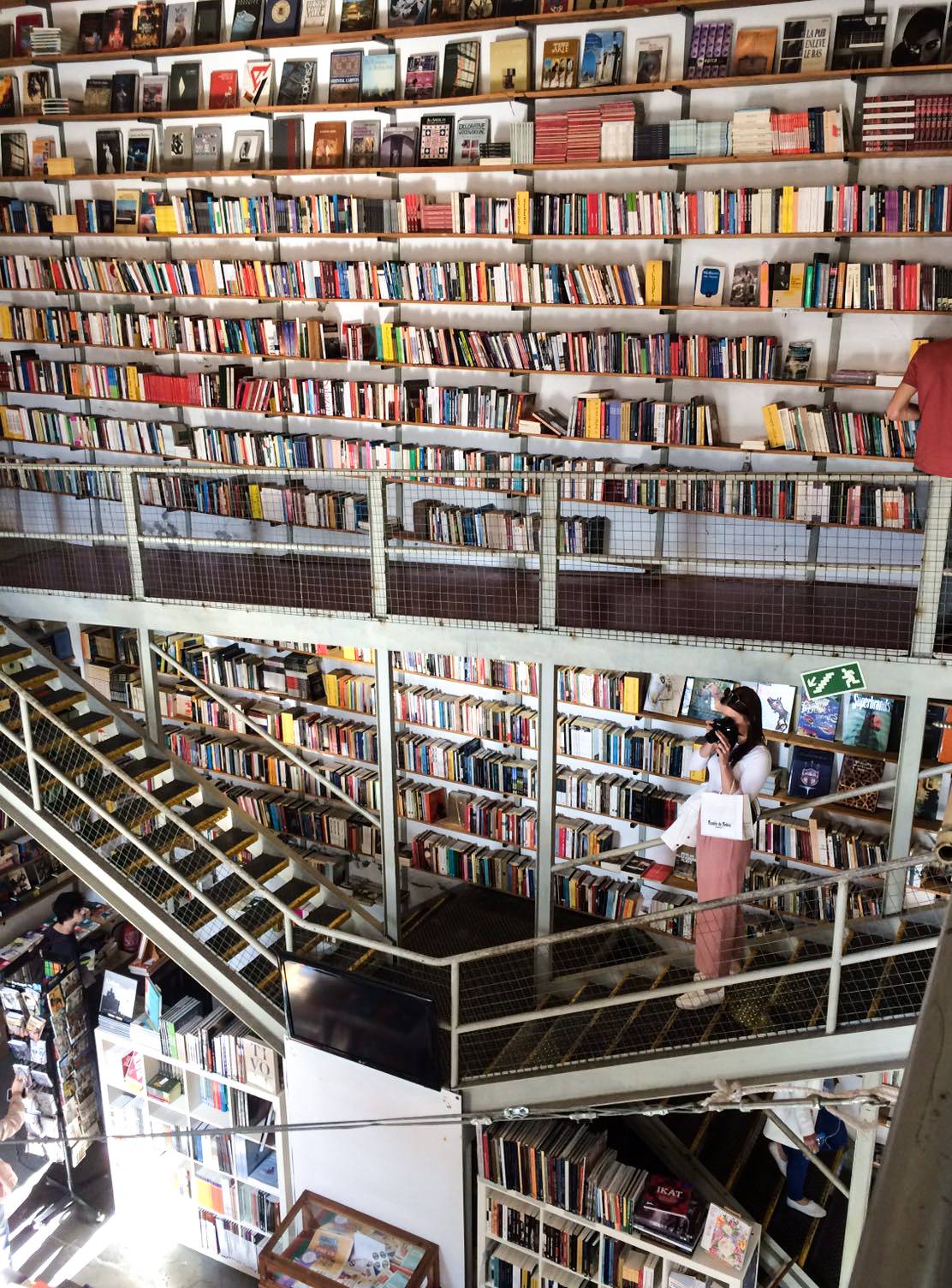 FOOD IN LISBON
Our days in Lisbon usually started with a huge breakfast or brunch. This is one of the parts that I love most about city trips to be honest. 😉 And as you can guess, we usually did not have something for lunch as we were still quite full. Maybe some sweets or ice cream in the afternoon. And then of course delicious fish or some burgers for dinner. So here we go.
Breakfast | Nicolau
We even visited this place twice as we totally fell in love with the cute interior and their delicious breakfast variations. You need to try the greek yoghurt with fruits, the poached eggs with avocado aaaand the do offer peantbutter toast with bananas. Sounds amazing? It is! 🙂 You can sit outside but don't forget to take a peak inside for the cute interior, palm walls and their lovely bathroom.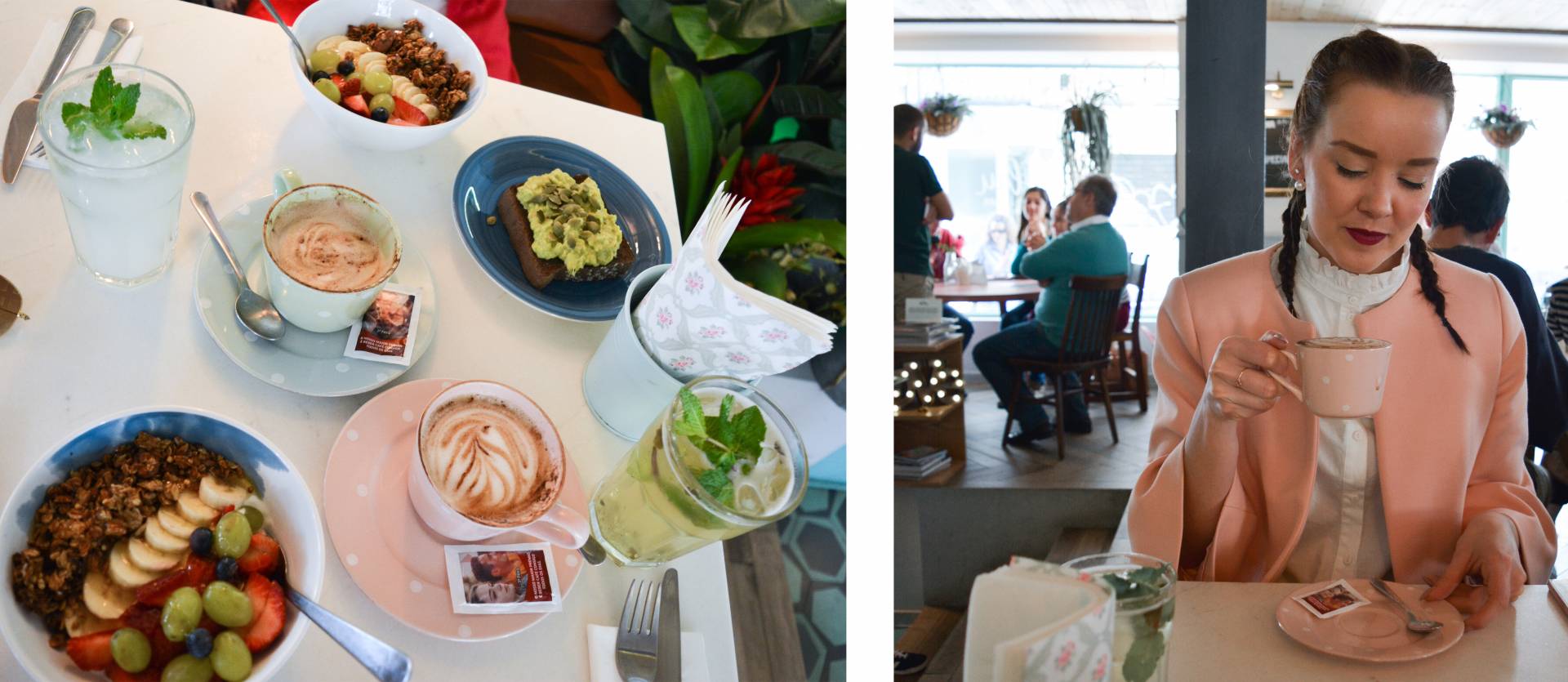 Breakfast | Tartine
This spot is also very central located and offers lots of baked goods but also breakfast and lunch. The portions were not as huge as we thought they would be (according to the prices). But still, a very nice café for taking a break and delicious coffee!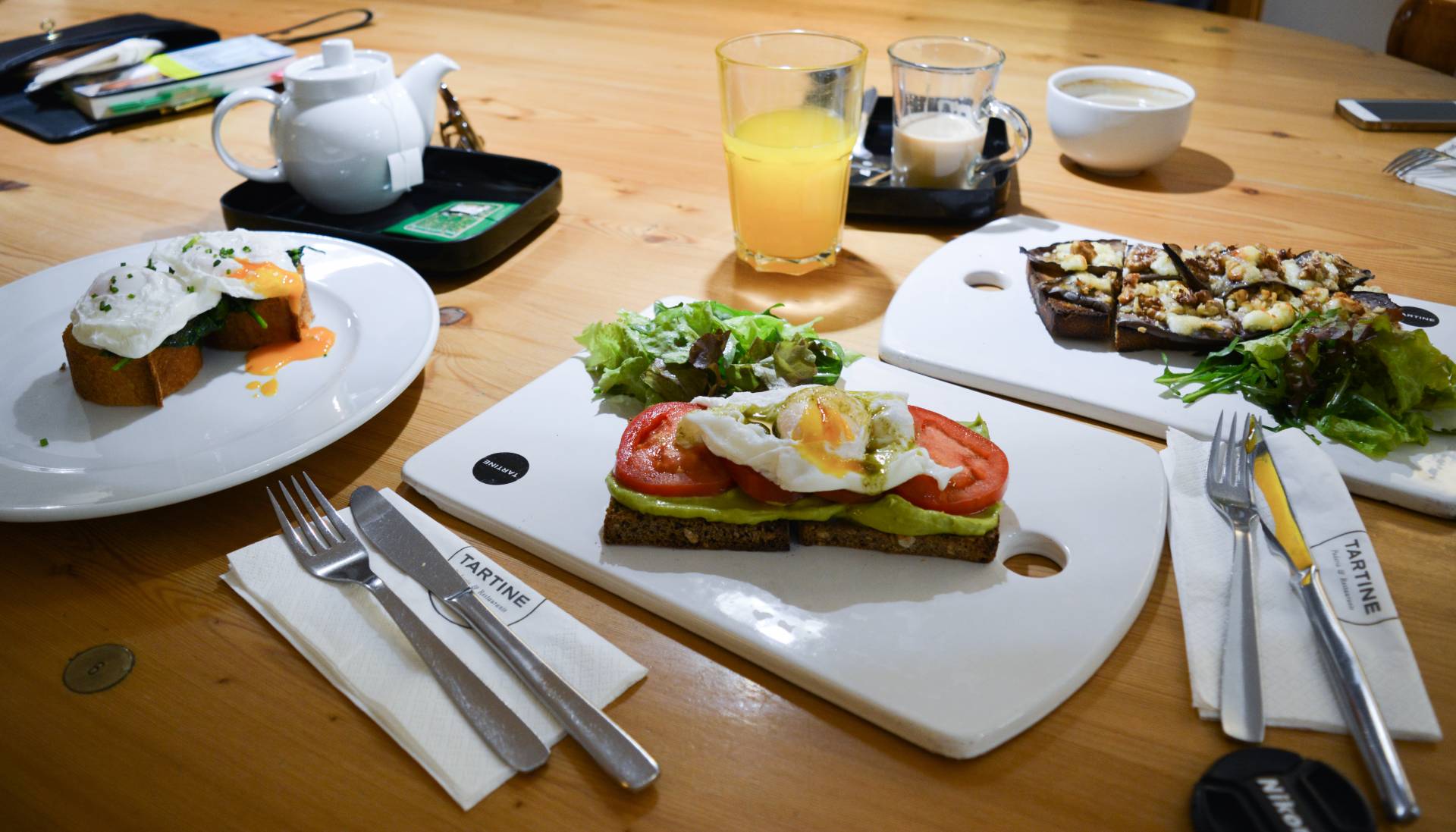 Breakfast  | Brick Café
Actually, we ran into this café by accident as another spot was not open for breakfast. Unfortunately, they do not offer any egg variations after 11am (within the week), so we stayed with toasts and baked goods. We didn't enjoy the neighborhood that much but the coffee and scones made up for it.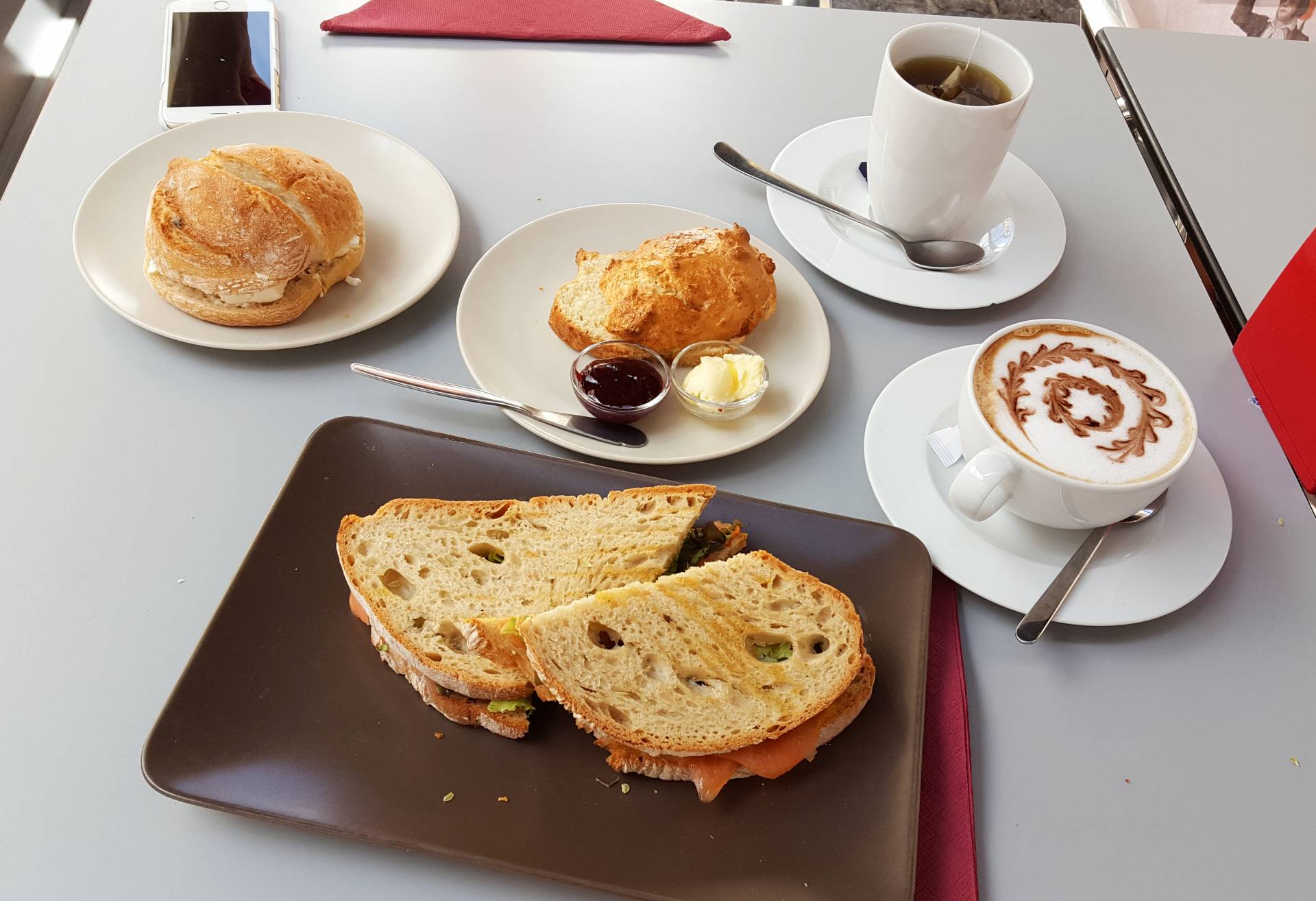 Café & Sweets | Pasteis de Belém
Ok so probably I don't need to tell you about the world-famous Pasteis de Nata (also named Pasteis de Belem). And of course you need to come to the traditional place to buy them: next to the Mosteiro dos Jeronimos you will find the traditional bakery.  Traditionally, they will come fresh out the oven and you just sprinkle some powdered sugar and cinnamon on it and then – enjoy! OMG seriously, they were sooo good, I wish I found a place like this here in Berlin. 🙂 So take one (or two or three… ) or three of the warm yellow pastries and have them outside in the little park next to the monastery.

Café & Sweets | WISH Slow Coffee House
When you make it to LX Factory you will find lots of interesting places, cafés and restaurants. We tried WISH and had some coffee and small pancakes with caramel outside on the bench. Definitely a recommendation!
ICECREAM | Santini
This place is a must for ice cream lovers (like me lol). Lots of different tastes and that cute red-white-striped-design are always worth a visit. It is also located very central so that you can easily stop inbetween Shopping.
Dinner | To B. burger or not to burger
So after a long day of sightseeing and shopping, we were quite hungry in the evening. Our first dinner option was this burger place which is in the heart of Lisbon, totally affordable and delicious. Not to mention those huuge cocktails… . 😉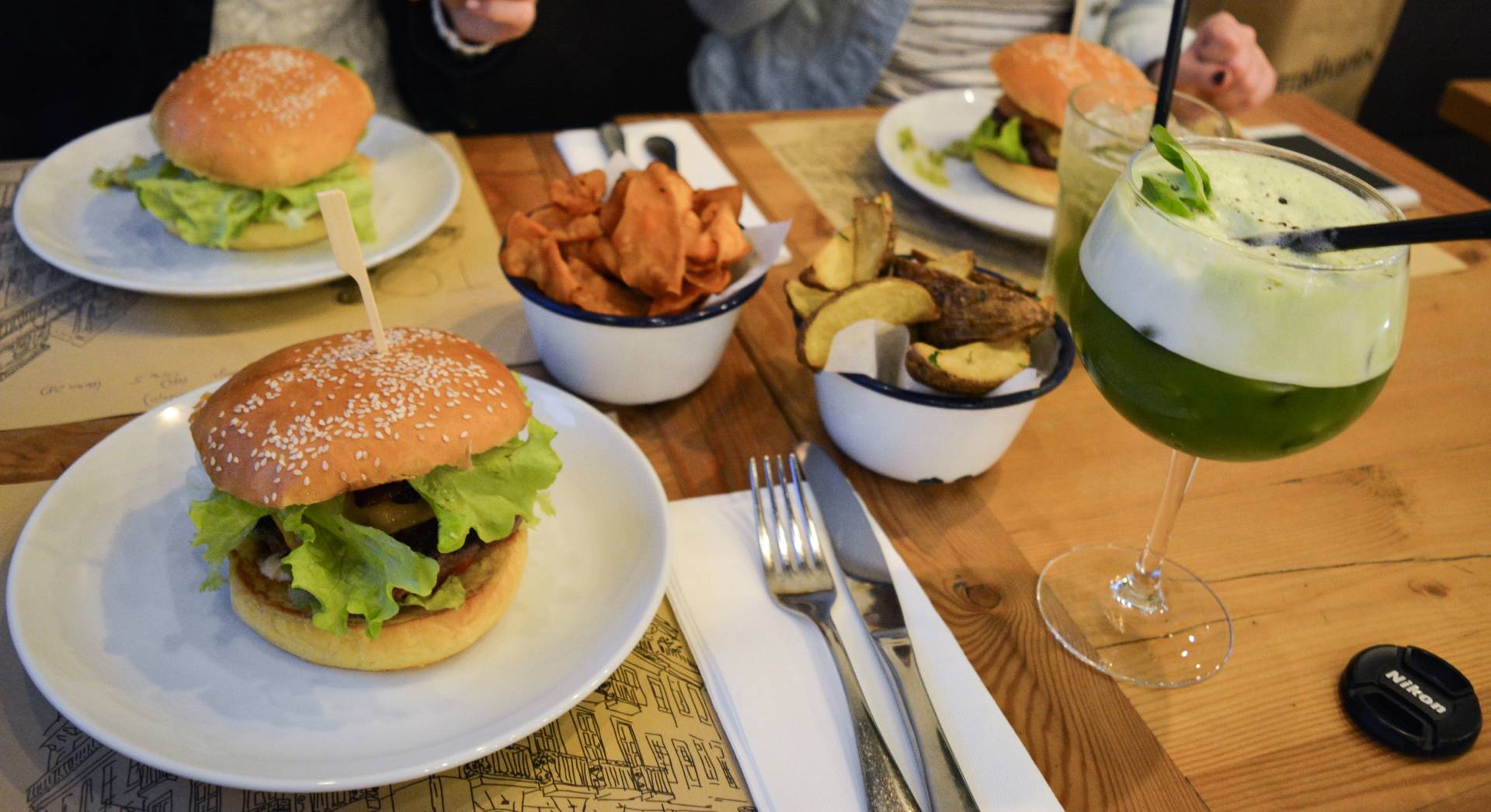 Dinner | Farol
If you love seafood and fish as much as I do – this is you place. It is not fancy or "hipster" at all but the food is really traditional and worth visiting. The restaurant is located on the other side of the Tejo River so you can easily connect your visit of the 'Cristo Rei' and 'Ponte 25 de Abril' with a dinner here.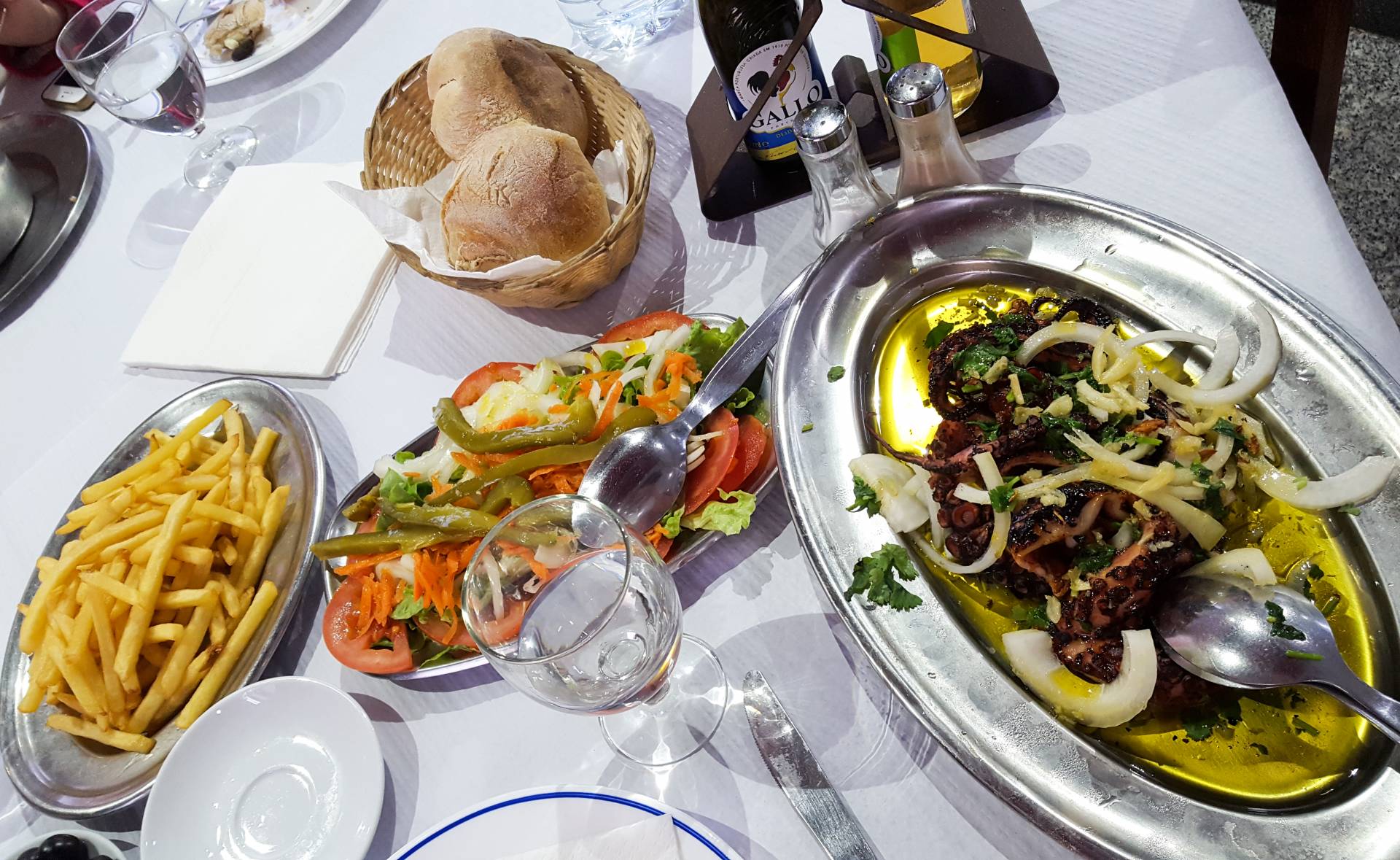 So I hope you enjoyed reading this Lisbon City Guide as much as I loved creating it. Lisbon is the perfect city to get lost – just walk around or take the tram and see where it gets you. You will find so many cute corners all over the town. The pastel colored houses with an ailing charme and lots of colorful tiles will encircle you magically. At least that's what they did to me. ♥
Merken