Another month is over – so it is time for another monthly Review! March has been quite crazy and to be honest I don't know where the last four weeks have been gone. From the first sun beams in Berlin to our city trip to Lisbon with lots of new impressions (and shopping of course). So here we go: all outfits from march, your favorite posts on the blog and on Instagram and my plans for the new months.
OUTFITS OF THE MONTH: MARCH
Hamburg | Pink Coat & Pastel Outfit
The first post in march was actually an outfit that we already shot in December in Hamburg – but the pink coat and the pastel outfit was just perfect for the first warm spring days here in Berlin.
Gucci Dionysus & Embroidered Boots
The outfit with these embroidered boots was one of my favorites in March. The boots are a real eyecatcher but I just couldn't resist pairing them with the lovely Gucci Dionysus Bag and a volants shirt. With the embroidered flowers and butterflies, they are just perfect for spring – don't you think?
Gingham Dress & Gucci Belt
Another outfit, another Gucci detail. 😉 But the star of this outfit is for sure the gingham dress with volants, which I styled pretty casual with jeans and loafers. Actually, this black and white look was just perfect for visiting the museum and some galleries in a grey sunday.
Lisbon OUTFITS | BLUSH COAT, VOLANTS BLOUSE & PEARL SLIPPERS
Representing all Lisbon outfits, only picked my favorite one here for an overview: the blush coat and the pearl slippers were the perfect choice for the Portuguese sun! Find all Lisbon Outfits here.
WHITE STATEMENT SHIRT, CORSAGE BELT & BOW SLIPPER
And last but not least, I decided to show you a different side of me: the Business look, that I would wear on 'casual fridays' .. Of course it's not the regular office look with some interesting details like corsage belt and loafers.
YOUR FAVORITE BLOG POST
Your favorite blogpost of the month was also the first 'real spring outfit' here on Style Appetite. Seems like you fell in love with the embroidered boots just as much as I did. Or was it maybe the lovely Gucci Dionysus Bag?! 😉
YOUR FAVORITE INSTAGRAM POST
We have a clear winner here this month! The black and white flatlay with our new poster and my favorite loafers got the most impressions and likes on my Instagram feed! So tell me – is it your favorite as well?
EVENTS OF THE MONTH
As I already said, I felt that march went by really quickly. But it was a good month in general! 🙂 We finally made it to some museums and exhibitions like The 'Uli Richter' one at  "Kunstgewerbemuseum" . Apart from that, I recommended to you some nice places for breakfast like 'Spindler' (see below) or 'Parker Bowles'.
My favorite movie of the month was definitely 'Beauty and the beast'. So if you haven't made it yet: go and watch it – NOW! 🙂  Btw – I still haven't made it to 'Moonlight' yet. Did anyone already watch it? And as march had some quite grey days, we also had some looong Netflix and chill nights. Right now, we are addicted to 'Bloodline' and 'How to get away with murder'. Anyone else watching these as well?
And the last days of march have been full of summer and sun: we finally made it to Lisbon! And wow what can I say – what an amaaaazing city! You probably felt my enthusiasm already in this short travel post. But for sure I will publish another big travel diary with lots of tips for food and sightseeing and so on. So if you have any particular questions – let me know?! 🙂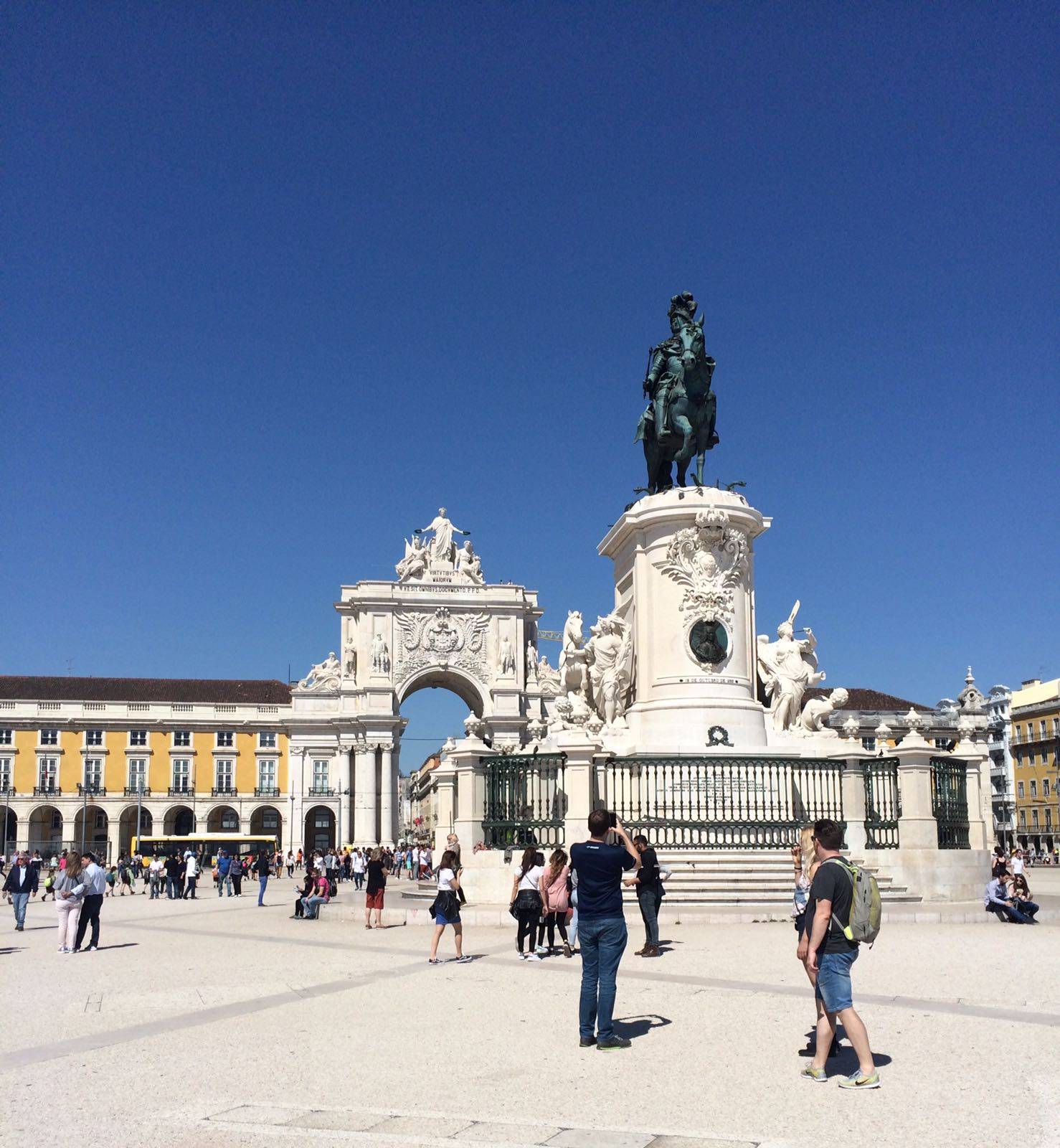 PLANS FOR APRIL
Traveling-wise there are mostyl some plans for within the region of germany. Next weekend, I will be going to Munich with my girls. So hopefully the weather will be nice and we have lots of time to discover tnew food places and the city. Only some days later, I will visit my parents for the eatser holidays, So I am looking forward to some relaxing days at the Baltic sea.
Blog-related, April will be quite turbulent I think. I am invited to some blog events and also the German Press Days wil take place at the end of april here in Berlin. Furthermore, I am arranging some new collaborations and planning new travels in relation to the blog. Hopefully, everything will work out as it seems… . 🙂
Personally, I am really looking forward to warm spring days with lots of sun. I just can't get enough of being outsid and having some drinks or dinner with friends. Berlin just feels a bit nicer in spring and summer. And in general, life gets a bit more magical with sun, right?! 🙂
So how about you – what are your plans for the April and the upcoming warmer days? ♥
This post contains affiliate links.
Merken