Year-end thoughts
So 2017 is almost over now and for sure, it hasn't been an easy year for me and my family. Maybe it's only me but particularly the last 12 months have been running by soooo fast?! But I must say, I'm not sad about it. Of course 2017 had also lots of nice memories and moments but in general it has been an exhausting year. I've never experienced so many cases of health issues and problems in my circle of family and friends. And I've never felt that powerless and helpless. I felt like giving up and I wanted to stop blogging and even get rid of my job. But – as a very "top heavy" thinking person – I luckily did not throw everything away and just took a break. But it also came clear to me, that I need to change some things and find a different routine. But you will read more about this later in this post. First – let's take a very short review of the past 12 months and I promise – it's more of a photo book than an endless novel, so stay tuned. 😉
++ By the way: (nearly) all of the pictures are linked to the direct blogpost if you want to read further again. ++
REVIEW | JANUARY – MAY
The year started with an interesting and exciting time at the Fashion Week where one of the highlights was to meet  Kathi (Meet the Happy Girl) and Michaela (Foxytrash). It showed, that blogging does not have to be about competitive thinking and selfishness and that there are so many lovely blogger/ influencer ladies out there. ♥
Apart from that, I was more than happy about features of Style Appetite, for example in the Bloglight Magazine and a publication on german TV (Vox "Prominent"). Consequently, the first Blog birthday of Style Appetite was a huge success and motivated me, to keep on track. Also my cooperation with Stilnest, a huge Jewelry and Accessories brand, for their limited Blogger collection and my very own phone case design was a huge thing for me and the blog.
Last but not least, I was more than happy to host my very first baby shower for a dear friend. The organization and the event itself was so much fun.
But only some days later, our whole world changed due to an accident of a close family member. With my family being the most important to me, I decided to take a break and stand back from everything for a while …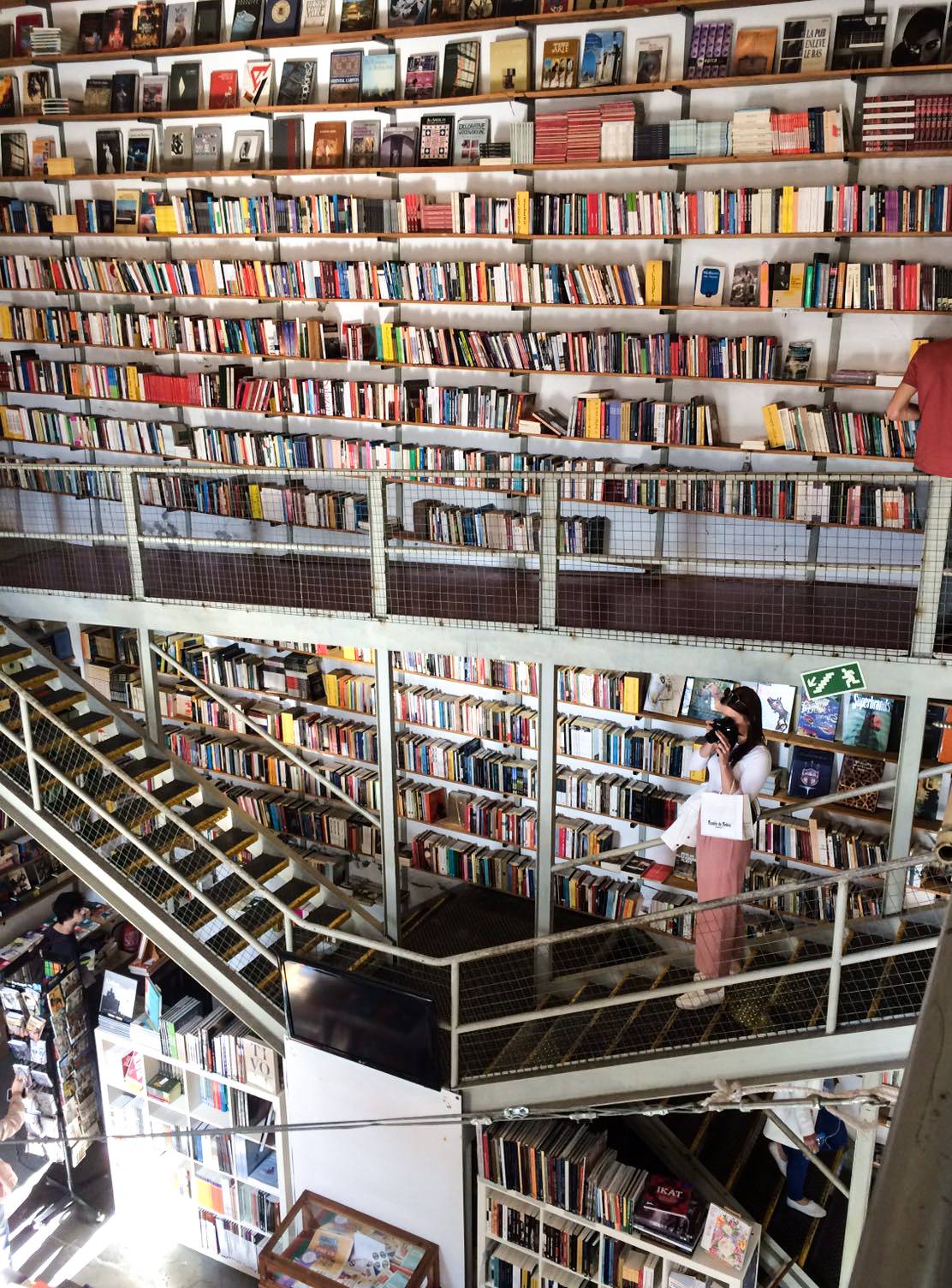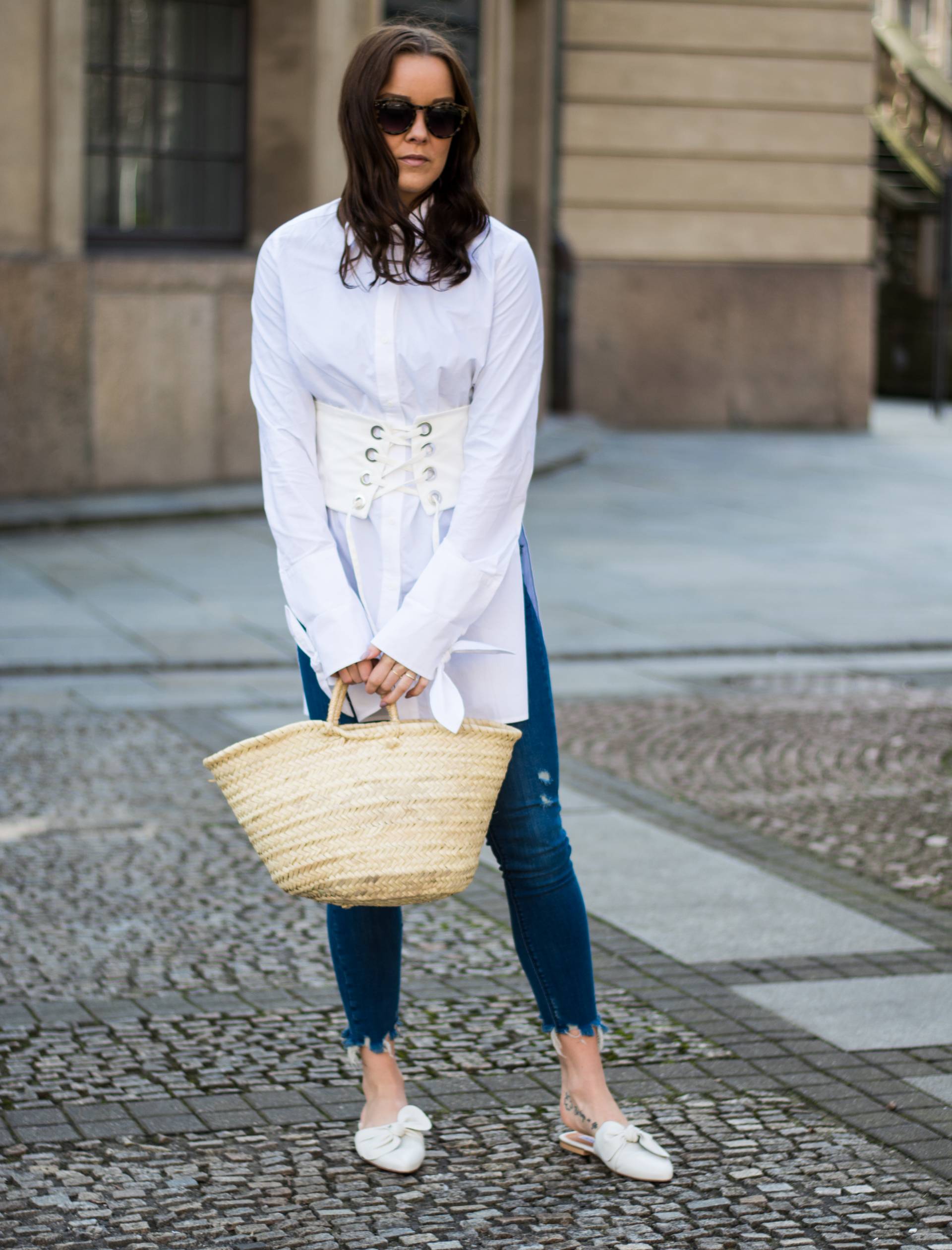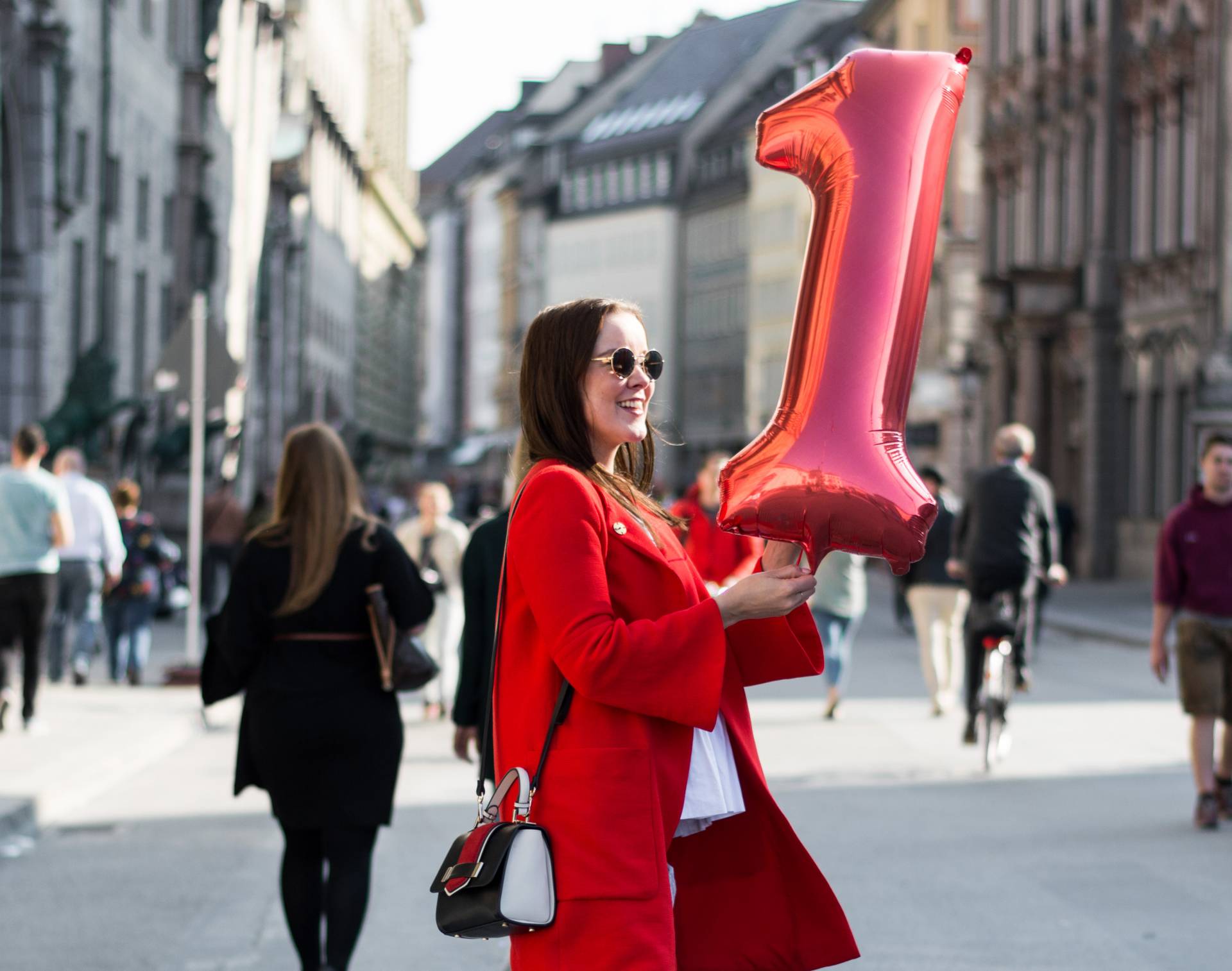 Review | July – December
As already said, during my break I wanted to throw everything away and get rid of the blog and my job. But with taking care/ nursing and being there for my family, I knew that it would not make sense to give up on everything. And with coming back to my old job, I also recognized that I missed blogging more than I thought. That's why I was even more happier to realize my first travel collaboration in London in June. We spent some lovely days and celebrated my birthday there. Coming back to Berlin, summer just had started here. But actually it was a very rainy and changeable summer.
In July, it was time for Berlin Fashion Week again. Luckily, I got to meet Kathi, Michaela and Tori again and the fashion week shows were more than exciting! Also, Style Appetite was happy to be announced as one of the "Top 15 German Fashionbloggers that you should know of" by the Blogfoster Academy. So after spending some relaxing days at the Baltic sea with my family, the Bread & Butter Lifestyle fair was taking place in Berlin. And also this event was the best because of my girls Anduka and Janine.  And by the end of summer, I was more than happy to finally pack our bags and my boyfriend and I went for a long vacation to Majorca. Paradise-like beaches, delicious food and an amazing hotel made an unforgettable stay and I'll happily come back here!
Landing back in Berlin, autumn had already arrived but we were glad that it was almost indian-summer like weather. 🙂 Especially in autumn, lots of blogger events and cooperation's took place so that I was pretty busy with juggling my job, blog and private life. In November, we took a little time off for a long weekend in Barcelona. Also, I visited some friends in Hamburg again and before we even noticed, December had arrived. So I also went to London for a short pre-christmas trip which was amazing.

Most-liked Instagram Pic
Even though I've went from business profile back to private and again back to Business, the insights for this picture were definitely the best regarding impressions and likes. So it surprises me again, that a shot, that was taken within 2 minutes with my phone is more popular than outfit shootings done with a camera and edited in Photoshop etc. which probably shows the strength of Instagram again. 😉
Most popular Blogpost
The most popular blogpost from this year was suprisingly a post that was already published last year (2016). So it seems like that Gucci (lookalike) Loafers are still very popular, which is maybe why  this outfit got so many clicks. But if we look only at this year, then this look with Gingham Dress and  Gucci belt  had the most views.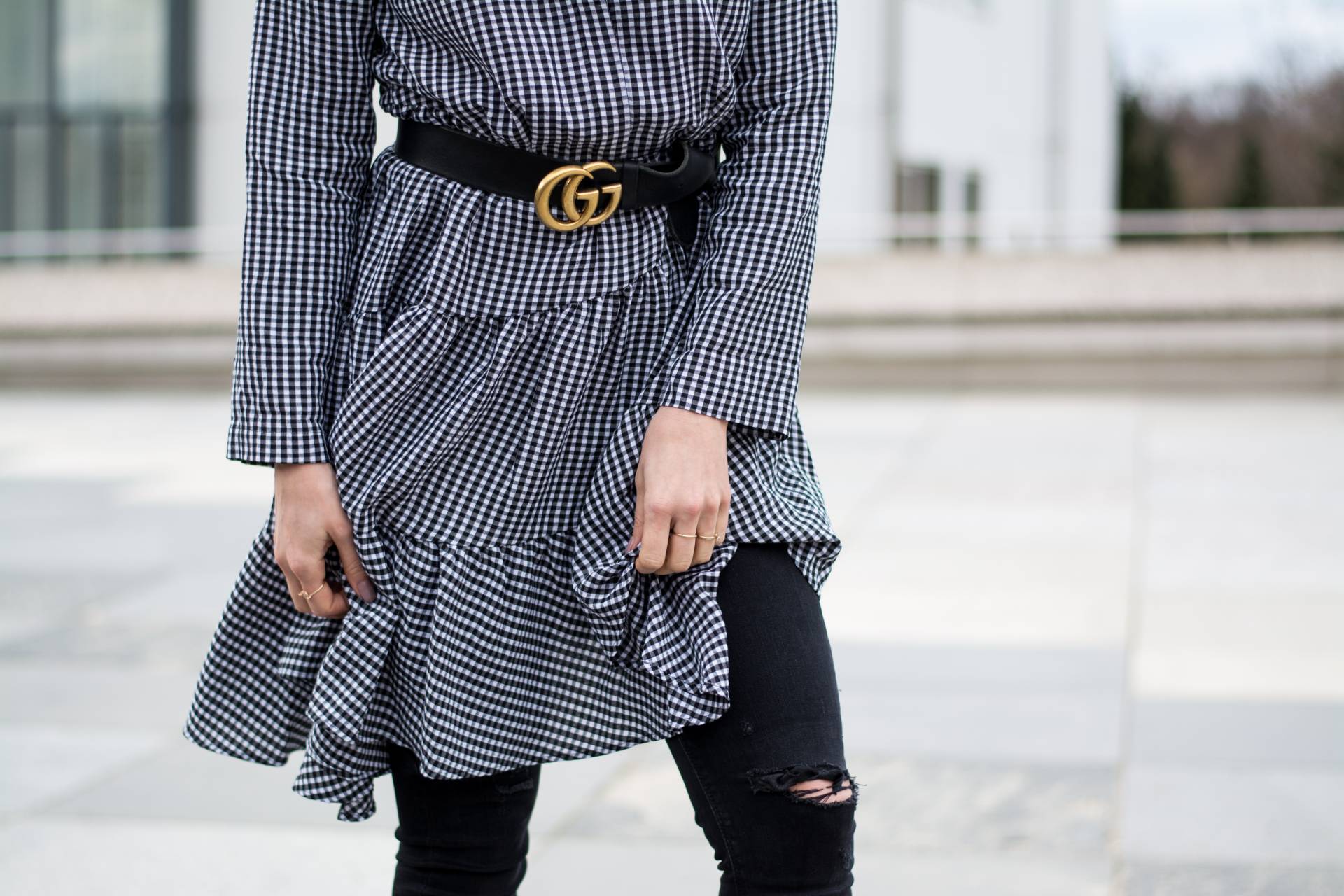 Most-commented blogpost
The blogpost which received the most comments was an outfit with the everywhere-seen trend piece Baker Boy Hat. But probably it only got the most comments because I also announced a small blog break due to our holidays on Majorca, if you want to read it again:  here we go .
Travels & Trips in 2017
As 2016 was – due to my change of job – not really full of travels, I made myself a promise and wanted to travel even more in 2017. Luckily, this resolution became reality and I took lots of nice city trips and travels the last 12 months.
The year started with another Hamburg trip but also with a city that I've never seen before: Lisbon! This city trip with my girls was a really special one and I definitely fell in love with the Portuguese capital and can only recommend coming here in spring!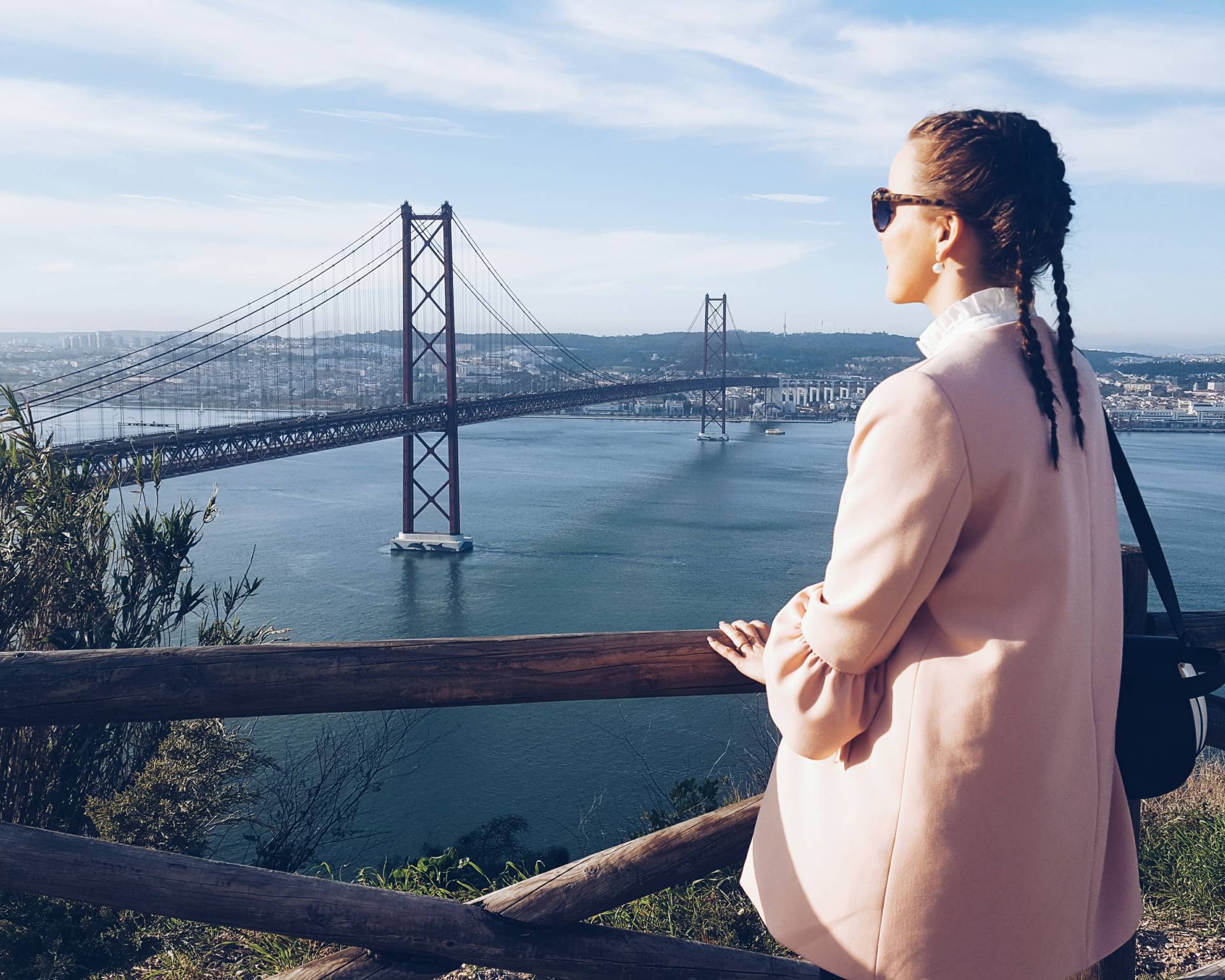 In June, we celebrated my birthday in London due to my very first official travel cooperation, which already was a birthday present itself! 🙂 And London never disappoints me, there are just too many cute corners, photo locations and of course: food options!
But our "real" annual leave was finally in September, when we spent almost two weeks on Majorca. The Spanish island surprised us with amazing beaches and the perfect weather. So I can only recommend to stay at Cala D'or as it was a truly unforgettable experience as you can see here.
In November, we did another trip to Spain but this time to Barcelona. I only knew the Spanish/ Catalan city in summer but  believe me when I say that in November it's definitely worth visiting too! Off the mass tourist visits, the city was even more charming and inviting.
And last but not least, I took another weekend off in December to visit a dear friend who just moved to London. And the Christmas time in London was just pure magic with lots of lights and amazing decorations. So despite some small problems and breakdowns (phone died/ fully booked ice skating rinks/ a heavy cold/ furniture chaos etc..) the trip was unforgettable.
WISHES & plans for the new year
HEALTH| As I already said, 2017 showed me even more that health and my family, partner and friends mean everything to me. Too often we get lost by complaining about stupid, small things but what matters most are our loved ones and that they're healthy and fine. So I hope that 2018 will bring some recovery and positive change regarding the health of my family and in general – that we all stay fit and healthy.
JOB & CHANGE| Already in January I'm starting a new job and even though it's the same company, I'm really excited and hope for a change to the better. 🙂 I do hope that I'll have the feeling soon that I found my dream job – even though it might be a bit unrealistic at the age of 27. 😉 But anyways, I want to work more on my blog and get the feeling that I found a passion as amy job.
TIME & TRAVELS | As much as I hope to find my dream job, I also do know that it won't be my focus. 2017 showed me even more that time with loved ones is the most precious. So in 2018 I want to have even more time for them and also for traveling. Just to not think about work and to-do lists but instead get away for long weekend with my boyfriend, spend the weekend with my family or enjoy  brunch with my friends.
I want to thank you again for all your support in 2017! ♥ And I hope you have a great start into the New Year and wish you all the best – may all your dreams come true in fabulous 2018!
Merken
Merken